How to get beautiful mathematics in Canva
Learn how to get beautiful and complex mathematical equations and expressions into Canva.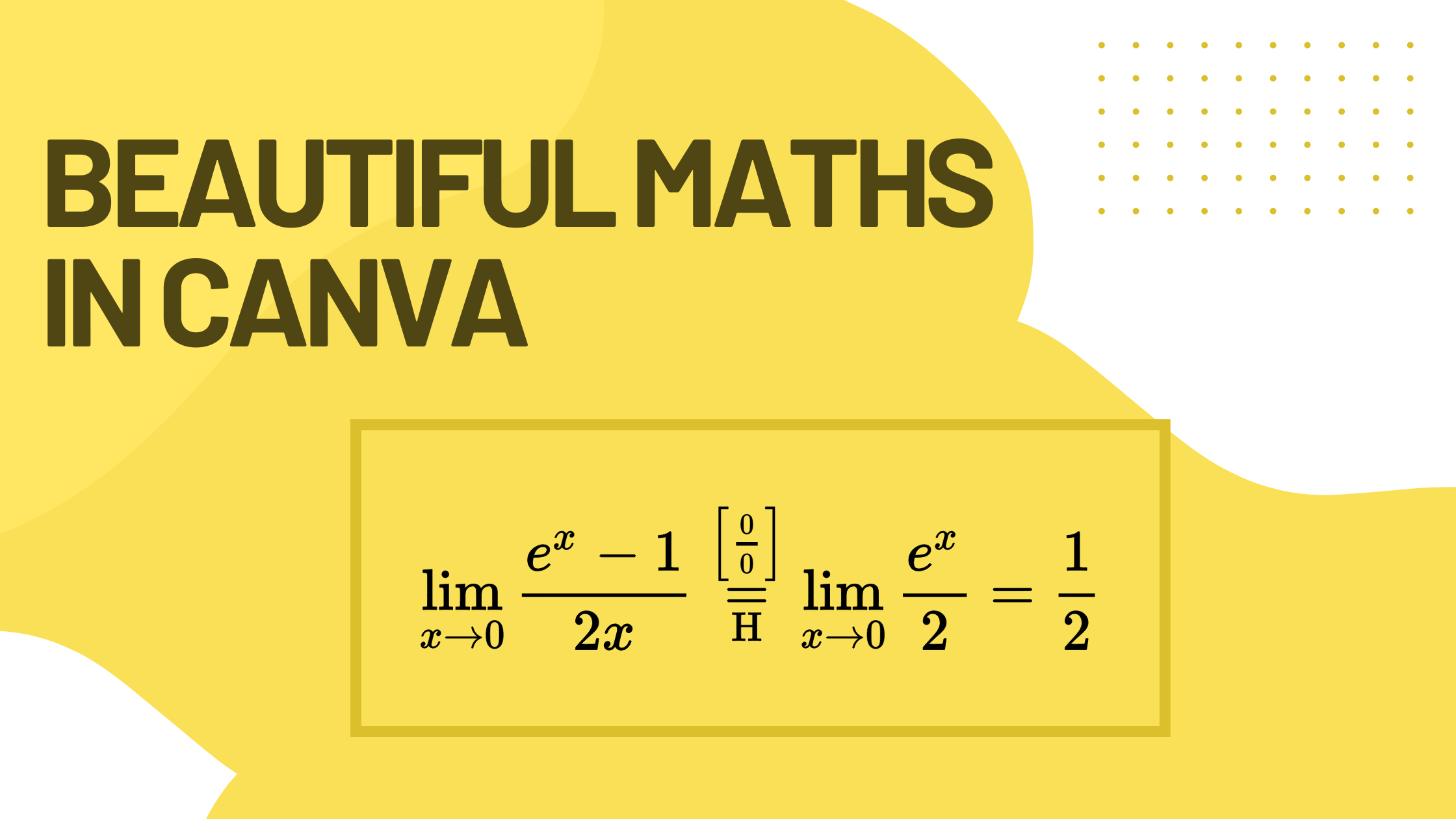 We show you how to get complex and beautifully rendered mathematics into Canva. Putting equations into Canva is not particularly hard, but requires the help of some external utilities. Fortunately, once you get a hang of it, getting even the most advanced math expressions and equations into your presentations becomes a breeze.  
Canva is a great tool for making infographics, presentations, social media posts, and videos. We are using it all the time for most of our graphics. You can build good-looking presentations and graphics on top of thousands of templates, which is a real saving of time and money.
Being in the field of engineering and science requires us from time to time to display maths in our graphics. This has been challenging since Canva does not support extensive mathematics typesetting, which is required for any form of complex mathematical presentation.
Tools such as LaTeX have been around for decades to provide TeX compliant interface for writing beautiful mathematics. LaTeX and its variants have become the de-facto standard for writing mathematics. LaTeX is a fairly large and complex system. Fortunately, tools such-as Overleaf have transformed how we write notes and publications, by taking out the burden of installing and configuring the software and moving the writing process into the cloud.  
We will show you how to get beautifully rendered mathematical expressions into Canva.com easily.
There are two parts to the process
Get the mathematical expression in the right format (SVG) that is supported by Canva.com.
Import the SVG expression into Canva.com.
Get your mathematics in SVG format
Getting your equations and expressions in vectorized format is important. Vectorized formats, such as SVG, provide more flexibility within Canva to scale and rotate the expressions without losing any accuracy.
Getting the mathematics expression into the SVG format can be unreasonably difficult with a conventional LaTeX installation. Luckily, some tools make the process easier, such as,
In this guide, we are using our own tool TeX to SVG to convert the mathematical expressions into the SVG format.
To convert your expression into SVG format open TeX to SVG and type in the expression. Next, download the SVG rendering of the expression by clicking on the rendered expression. This will start downloading your maths rendering with the name scicoding-tex.svg.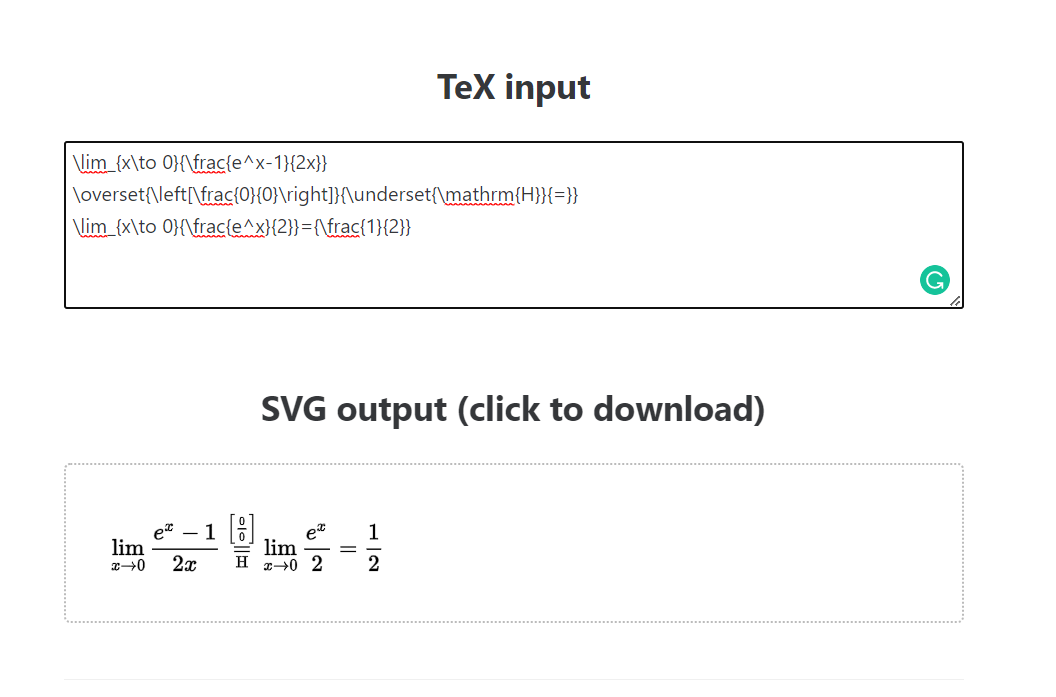 Import the mathematics into Canva.com
By this point, the hard part is done. Canva.com readily accepts the downloaded SVG image as-is and all you need to do is to drag the file into your presentation and you are done.
My process is to just drag the newly downloaded SVG file straight into the Canva page. This automatically uploads the file into the system and renders it.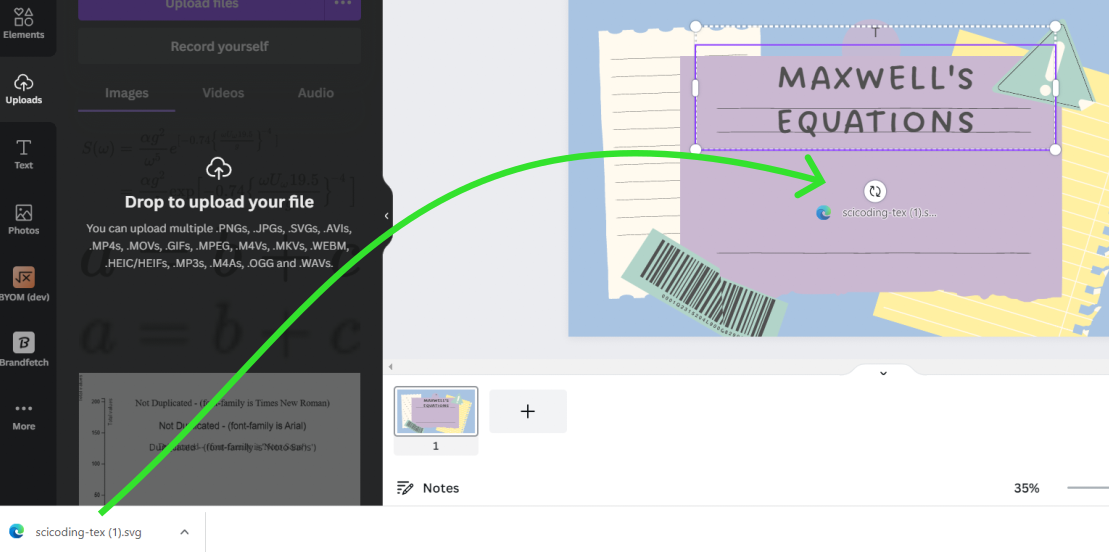 The result will look something like this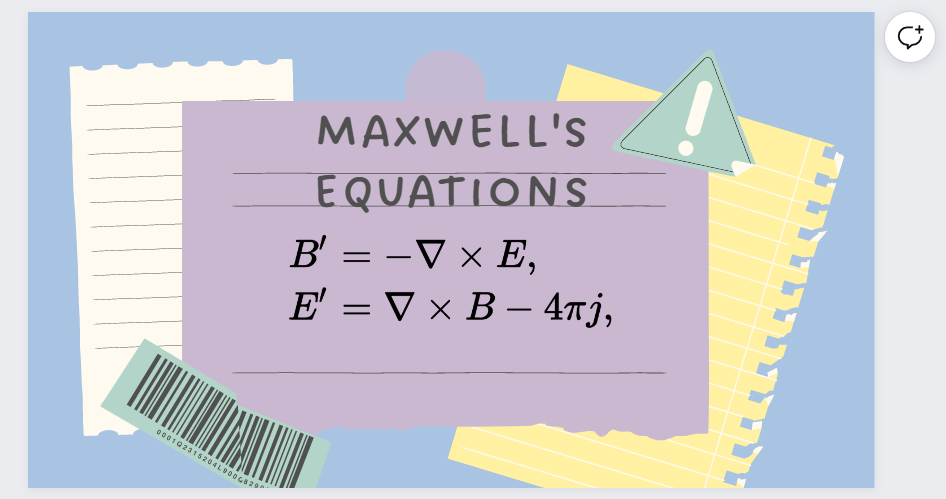 Now, you can move and edit the expressions around as if they were any other image.
Unfortunately, you cannot edit the expression content within Canva. For that, you always need to create a new file and re-import it. So, it is a good idea to double-check that your expressions are the way that you want them to be before importing them to Canva.
Summary
You have learned how to easily convert mathematical expressions into SVG format so that they can be easily imported into Canva.com. You can now incorporate complex and beautifully rendered mathematics into your presentations and infographics.
Tools used